Home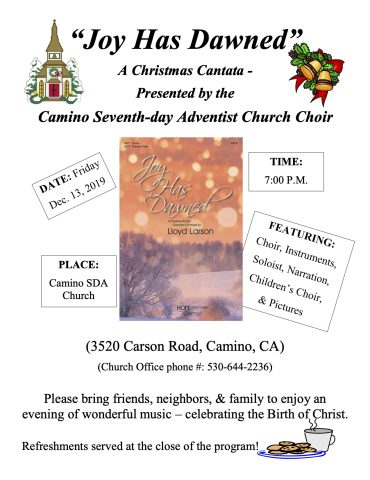 Joins us every wednesday @ 7PM for our weekly study, prayer  and fellowship.
Hope you'll join us in the  study of the book  "The Great Controversy"  - Chapter 11.  
            f.y.i. -  no PRAYER MEETING ON
                                   - WEDNESDAY, NOV. 27TH
                                   - Wednesday, Dec. 25th
                                   - Wednesday, Jan. 1st, 2020. 
Our Service times are:
Sabbath School: 9:30 a.m.
Worship Service: 11:00 a.m.
If you need available information please call us at:
Office - (530) 644-2236